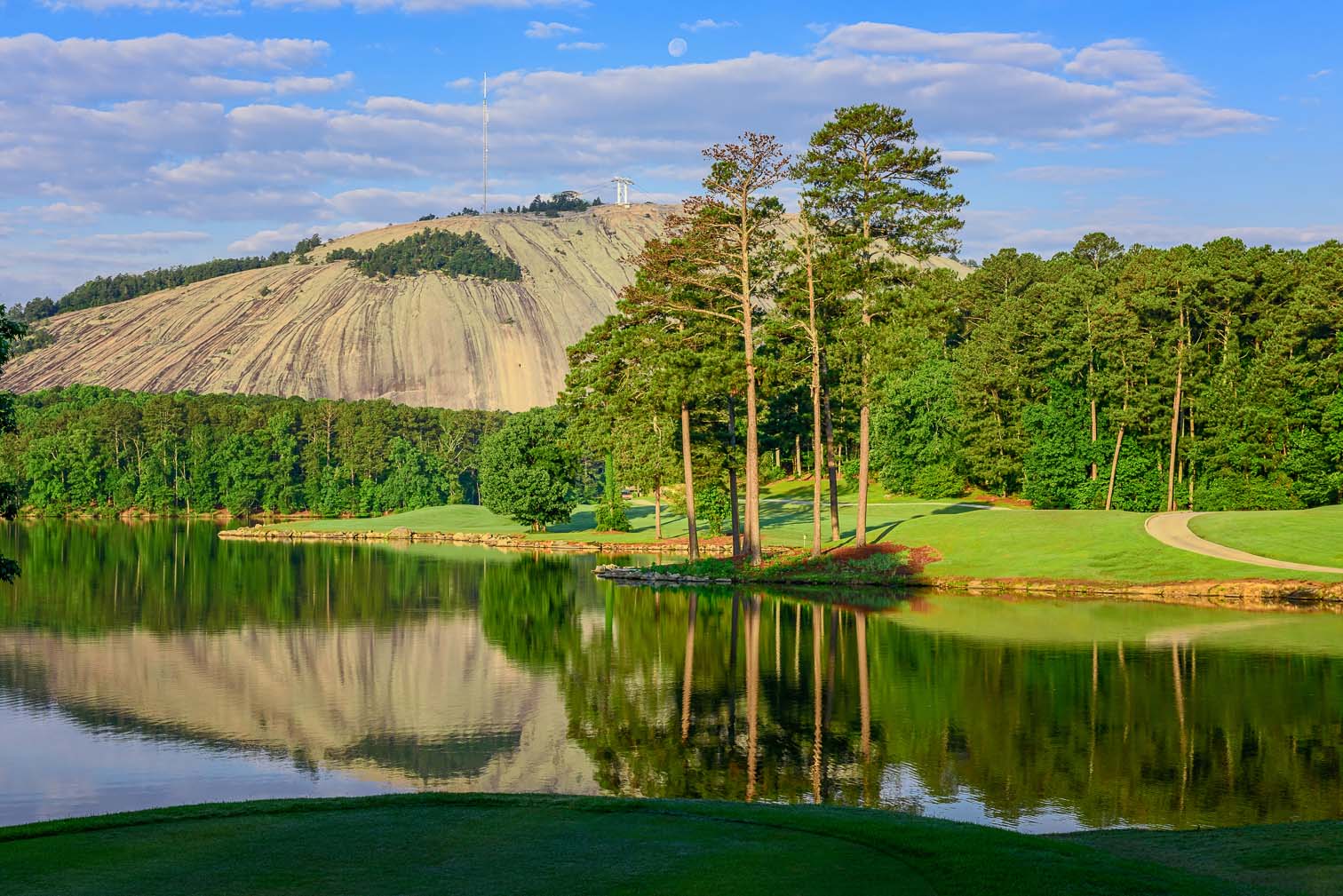 STONE MOUNTAIN GOLF CLUB IS THE #1 CHOICE FOR GOLF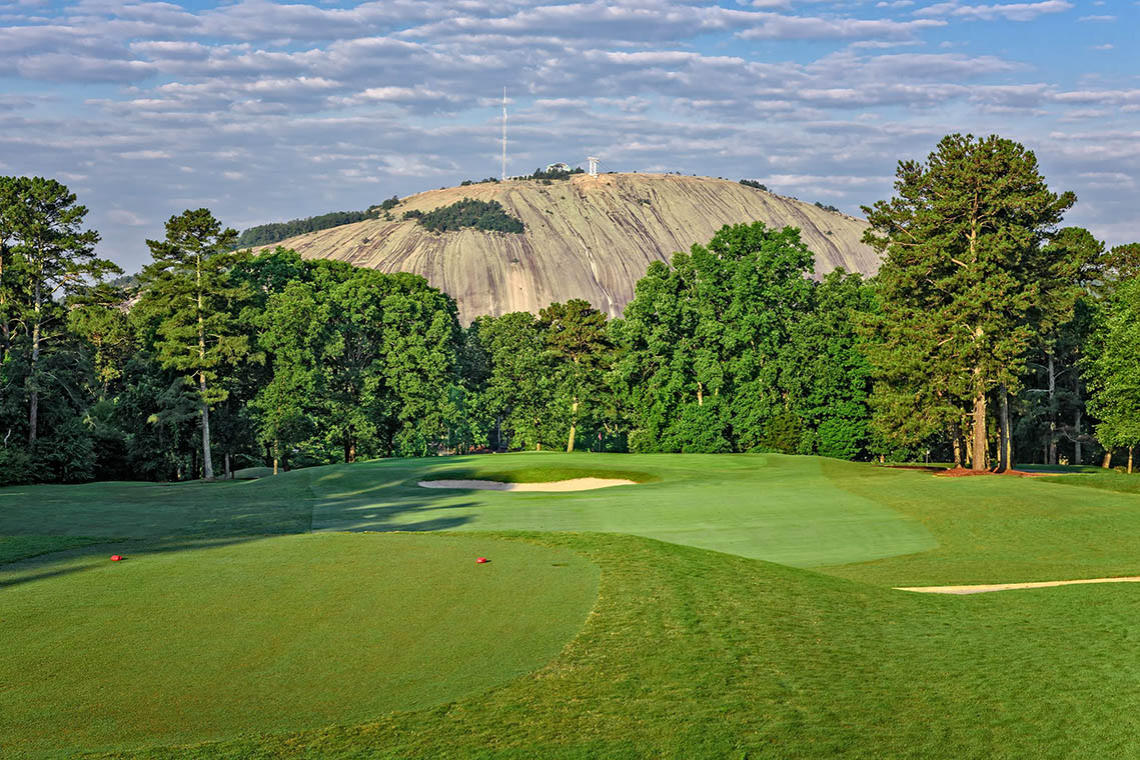 DINE WITH US
Nestled at the water's edge with lake views of Stone Mountain, The Commons is a picturesque venue for a memorable meal.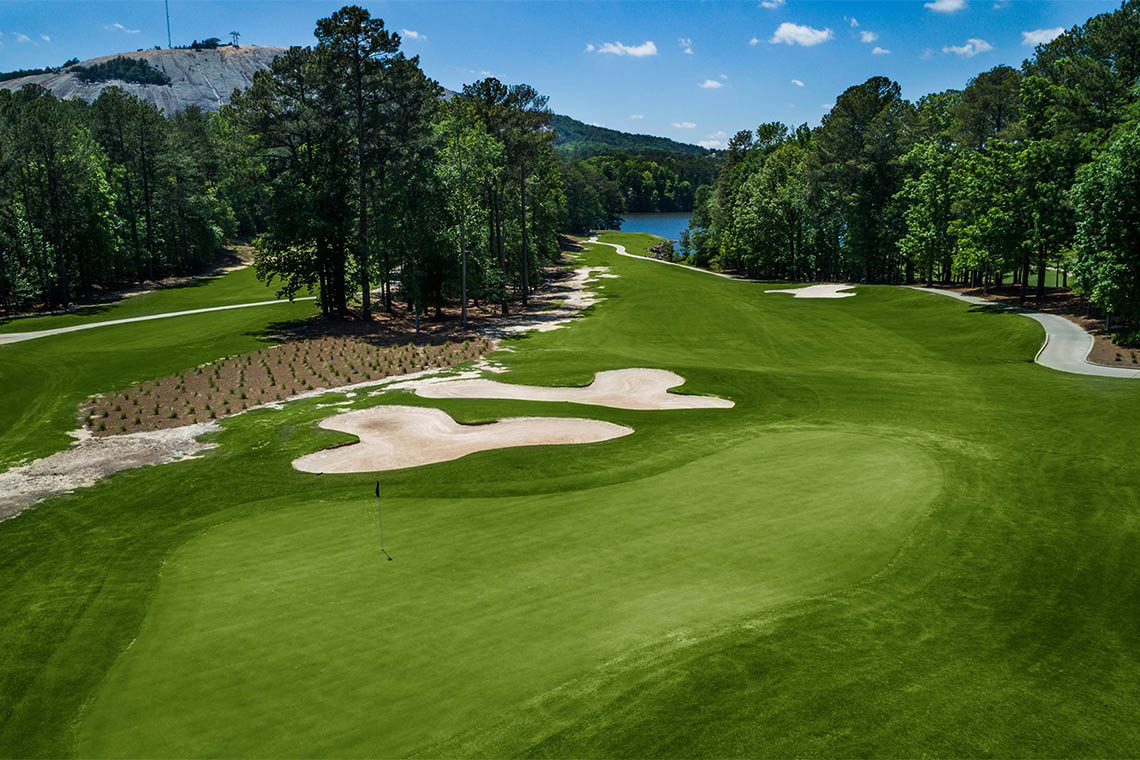 STONE MOUNTAIN PARK
Located on 3,200 acres of natural beauty, adventure awaits as you discover interactive family friendly attractions and many natural and historical sights.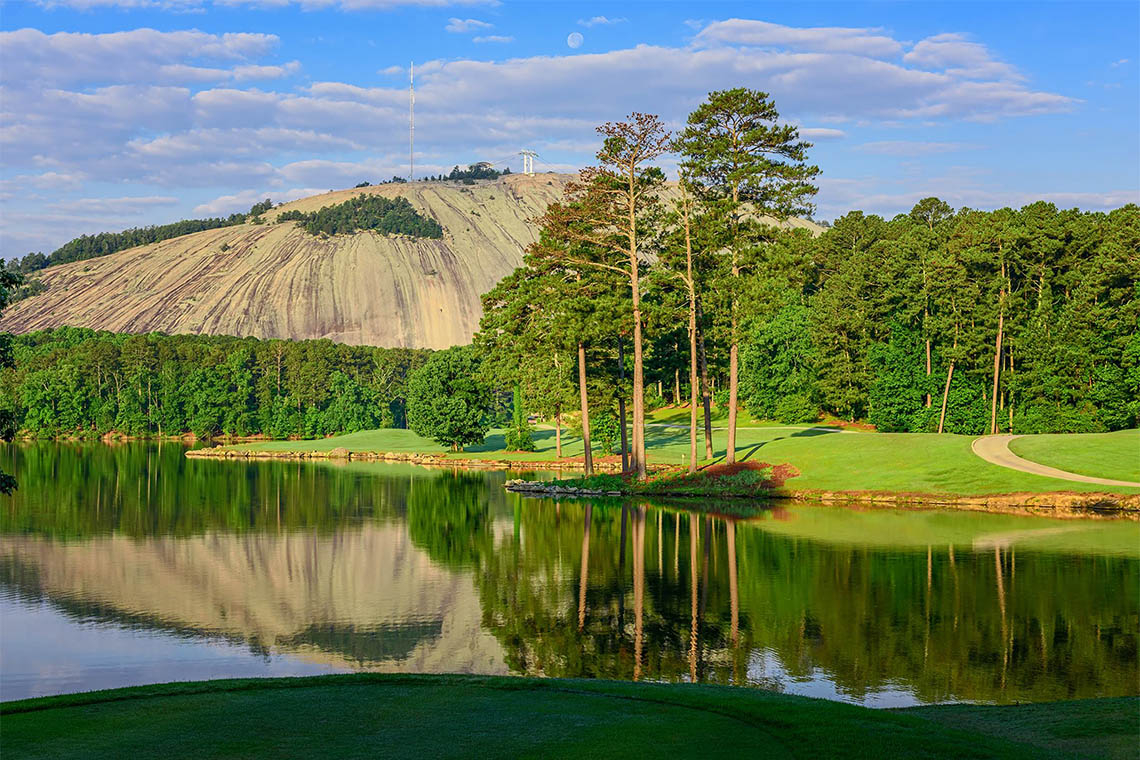 STAY WITH US
Enjoy a relaxing getaway at the Atlanta Evergreen Lakeside Resort, also located within Stone Mountain Park.
Stone Mountain Golf Club
Engulfed by the pristine beauty of Georgia nature, Stone Mountain Golf Club has become one of the premier golf experiences in the Atlanta area. Located just 30 minutes from downtown, our golf club sits at the foothills of Stone Mountain, and meanders around Stone Mountain Lake.
What makes Stone Mountain Golf Club such a remarkable experience is the unique personalities of its two courses. The Stonemont Course is a classic challenge that places emphasis on accuracy and strategic course management. The Lakemont Course complements Stonemont with a less demanding, target-oriented layout and exquisite views of Stone Mountain and the surrounding lake.
Along with two picturesque courses, Stone Mountain Golf Club also features The Common's Restaurant, a stunning event venue, memberships and more!